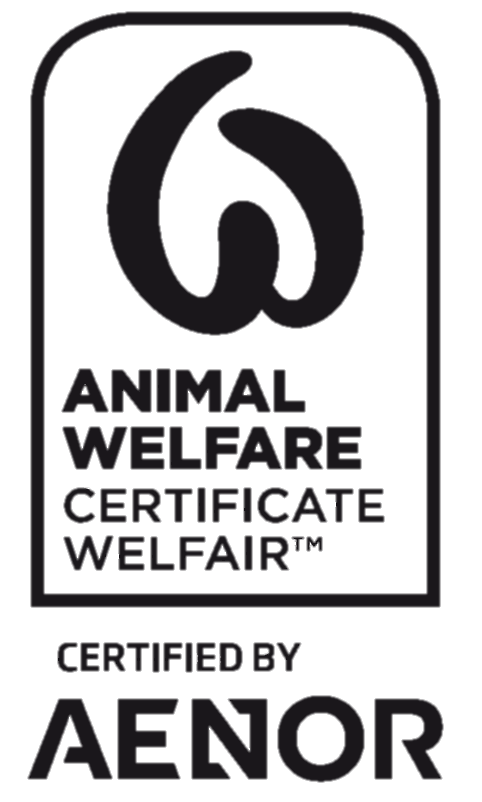 We are the first white pig meat group in achieving the

Aenor Animal Welfare

certificate in all our farms (more tan 850) and in the entire production process: breeding, processing and elaborated products
At Costa Food Group, we work for welfare: our motto, 'Natural from the source', is a firm declaration of intent. In particular, we put great emphasis on caring for animals and the environment and we aim to guarantee product safety and quality as well as consumer satisfaction.
That is why we are the first Spanish white pork producer to obtain the AENOR 'Animal Welfare' certificate, for all our farms (over 850) and for the entire production process: rearing (Piensos Costa), processing (Costa Food Meat) and cold meat production (Casademont).
Additionally, progress has also been made towards other certificates, such as achieving the IAWS – ANIMAL WELFARE CERTIFICATE from Interporc, meeting the most stringent requirements from the European Union in the area of animal welfare and bio-safety. This certificate was created by and for the sector itself and is endorsed by scientists, certifying bodies and animal rights organisations.
Our concern for animal well-being does not depend on one factor alone, but on many; this requires constant supervision and monitoring alongside a process of continuous improvement.
With this in mind, at Costa Food Group, we take on a commitment to welfare based on caring for animals from a holistic point of view: good feed, good living conditions, good health and appropriate behaviour. And we maintain that the evaluation of animal welfare should focus on animals, rather than their handling, facilities or the production system.
Only in this way can we produce more sustainable and efficient models that will connect the group with consumers through our strong existing commitment to caring for health, as well as consolidating our position as a leader in the meat industry.
(*) The Welfair™ certificate for Animal Welfare, certified by AENOR, is based on the European References Welfare Quality and AWIN®, the leading European point of reference for animal welfare.