The new Espetec fuet from Casademont has been chosen as the Product Flavour of the Year 2020, a mark of prestige within the food sector and based entirely on the quality of a product's taste.
In the tasting conducted by AINIA Consumer, Espetec fuet from Casademont scored the highest in its category and received a notable intention to buy:
9 out of 10 consumers would buy
Casademont, the leading brand for cold meat products which began to sell fuet nationally over 60 years ago, recently relaunched its popular 'Espetec' fuet with a brand-new recipe. It now contains 25% less salt, but retains the same authentic flavour, which has now received consumer recognition.
Additionally, the new Espetec fuet from Casademont is the only fuet on the market with the following distinctions: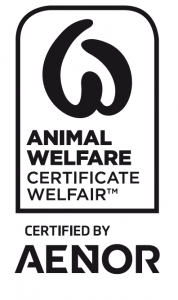 Welfair™ Certificate for Animal Welfare: Based on the European References Welfare Quality® and AWIN®, and certified by AENOR, guaranteeing the production process respects animal welfare.

Clean Label Product: With the absolute minimum artificial ingredients to ensure consumers can read and recognise the ingredients.

100% Recyclable Container: Casademont continues to work on bettering the containers for their products. In this case a container made from 100% recyclable PET plastic is used, part of the move towards environmentally friendly sustainable development.